Skip to Content
Denucci Constructors, LLC Is an Austin, Texas Based Commercial General Building and Utilities Construction Company.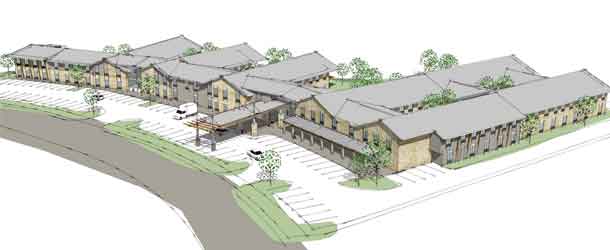 DeNucci Constructors, LLC was founded in 1992 by Paul DeNucci in Austin, TX. DeNucci Constructors, LLC is a full-service commercial general contractor and site utility construction company. This company was created to provide commercial building construction, excavation and utility installation, and construction management services to a diverse group of clients in both the public and private sectors of Central Texas.
DeNucci Constructors, LLC developed and constructed a new Assisted Living & Memory Care Community in Lakeway, TX. This will be the third senior housing project in the Austin area developed by DeNucci Constructors. The community is 110,000 square feet on 3.5 acres located at the Lakeway Medical Village Campus. The new 150-room state-of-the-art assisted living community houses 110 assisted living apartments and 40 private studios for Memory Care to treat Alzheimer's and dementia. It includes a media room, arts and crafts, fitness facility, chapel, therapy pool, interior enclosed courtyards, gift shop, and salon among other amenities.
Contact DeNucci Constructors Today!