Skip to Content
Northline Breaks Ground on Long-Awaited $715M Project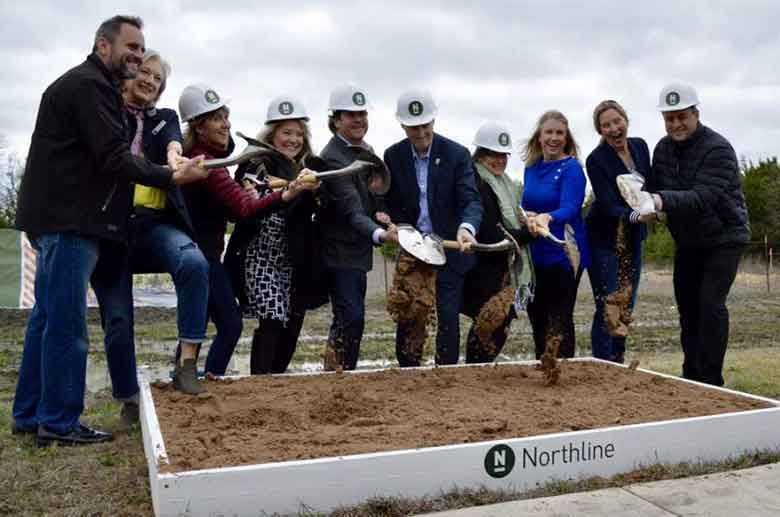 With shovels, dirt, and live music, Northline construction has officially begun.
Leander's "new downtown" had a groundbreaking ceremony on March 4. City Council, local officials, and Leander residents celebrated the start of the $715 million projects. Donuts, coffee, and live music gave attendees a feel of what the empty property may look like in the future.
Alex Tynberg, the Northline developer, said his project's vision has not changed in the last four years, and he is excited for it to become reality.
"I always felt like a downtown urban, mixed-use environment is what this project needed," he said.
Tynberg said he will meet with the city to receive a notice to proceed and for construction to begin in the coming days. He said the groundbreaking event is instrumental in beginning vertical projects and making further announcements in the next six months.
"I feel like this is going to be a game-changer for this whole Williamson County area," he said.
The Northline project is a 115-acre, mixed-use project in Leander's transit-oriented development area between US 183 and Toll 183A. Project plans include shopping, dining, housing, and a town center and use $15 million in city-allocated bonds. The project was first introduced in 2017 as a "vibrant, mixed-use town center."
Leander Mayor Troy Hill said he sees people visiting Leander and Northline from Austin instead of people looking south for entertainment and business. Transportation is a challenge the city must manage for Northline to succeed, Hill said.
"We know within the next five years we're going to be knocking on the door of 100,000 people," Hill said. "So how do we get people where they need to go quickly, safely, and not lead to more gridlock?"
Hill said everyone has a version of The Domain with other large developments in Cedar Park, Round Rock, and Georgetown. He said Northline is different because it has nearby public transportation, lower rent costs for businesses, and a variety of programming to entertain visitors. He said entertainment will include concerts, plays, and 23 miles of planned outdoor trails.
"I think what we're trying to do here—and I think we can do it—is create something that is that wow factor," Hill said.
Republished with permission from Community Impact Newspaper.
To read the original article CLICK HERE.
Contact DeNucci Constructors Today!